Product Detail
LNP2-140
LNP2-170
LNP2-200
LNP-140D
LNP-200D
LNP-230D
The LNP series direct drive linear motor was independently developed by TPA ROBOT in 2016.  LNP series allows automation equipment manufacturers to use flexible and easy-to-integrate direct drive linear motor to form high-performance, reliable, sensitive, and precise motion actuator stages.
Since the LNP series linear motor cancels the mechanical contact and is directly driven by the electromagnetic, the dynamic response speed of the entire closed-loop control system is greatly improved. At the same time, since there is no transmission error caused by the mechanical transmission structure, with the linear position feedback scale (such as grating ruler, magnetic grating ruler), the LNP series linear motor can achieve micron-level positioning accuracy, and the repeat positioning accuracy can reach ±1um.
Our LNP series linear motors have been updated to the second generation. LNP2 series linear motors stage are lower in height, lighter in weight and stronger in rigidity. It can be used as beams for gantry robots, lightening the load on multi-axis combined robots. It will also be combined into a high-precision linear motor motion stage, such as double XY bridge stage, double drive gantry stage, air floating stage. These linear motion stage will also be used in lithography machines, panel handling, testing machines, PCB drilling machines, high-precision laser processing equipment, gene sequencers, brain cell imagers and other medical equipment.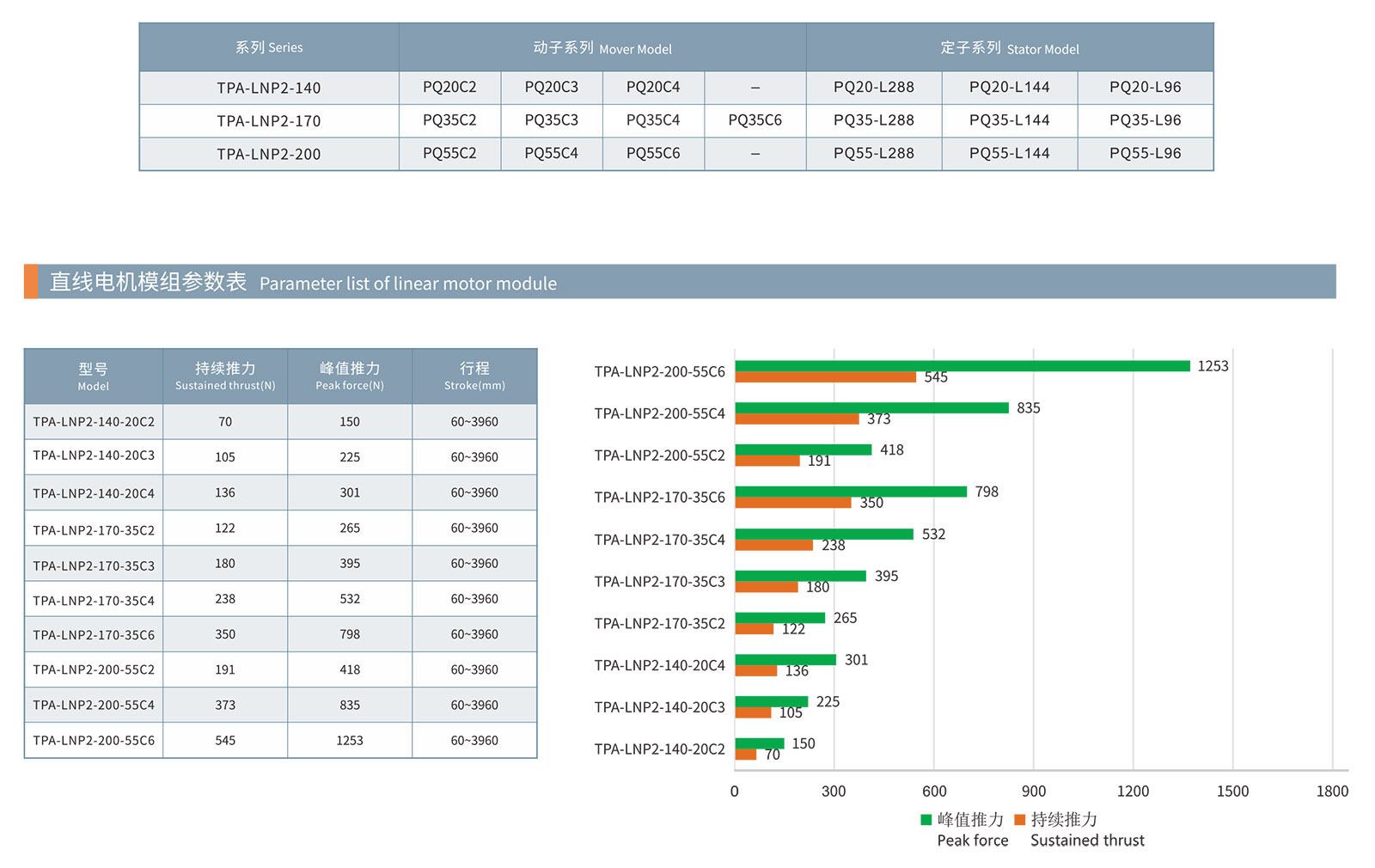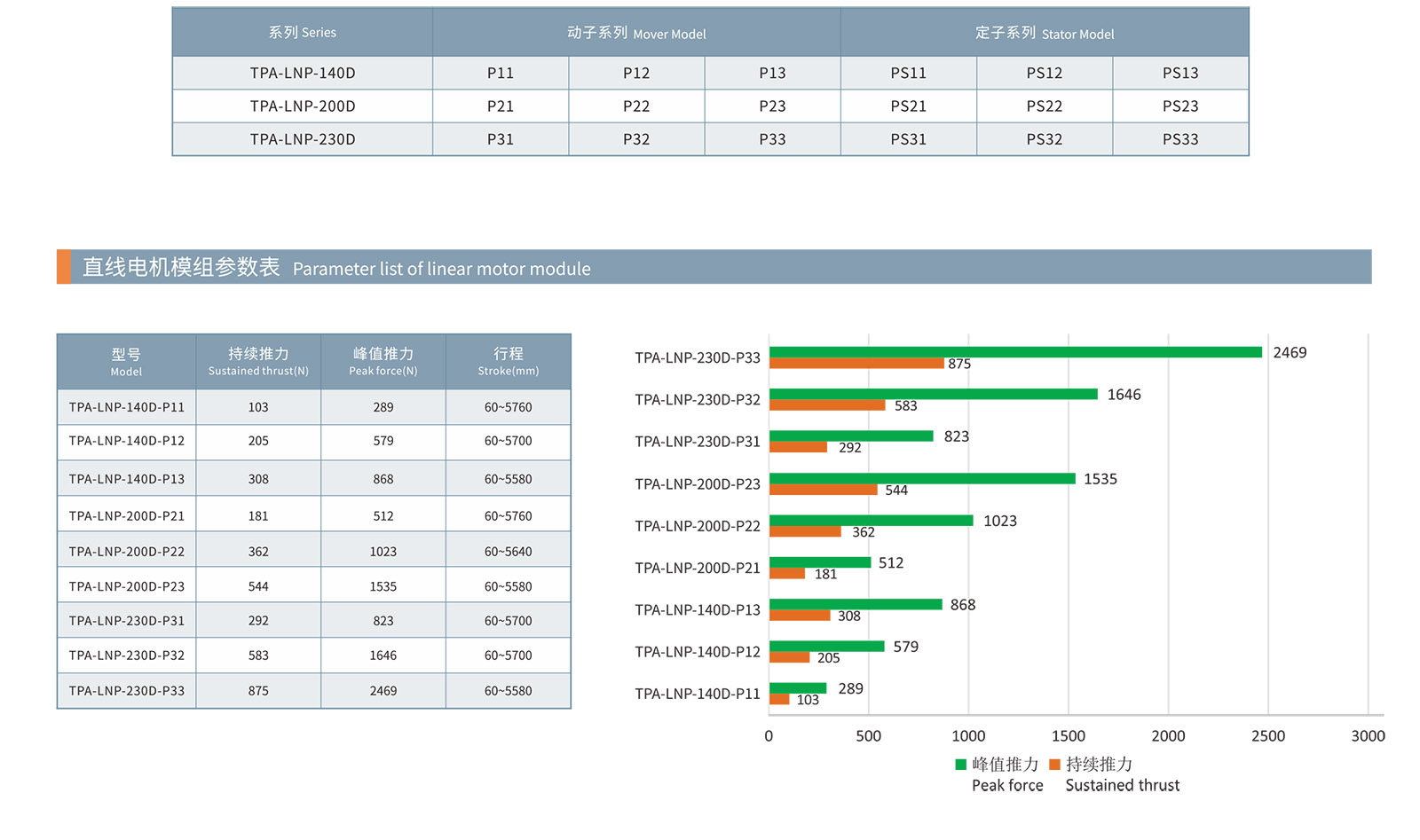 Features
Repeated Positioning Accuracy: ±0.5μm
Max Load: 350kg
Max Peak Thrust: 3220N
Max Sustained Thrust: 1460N
Stroke: 60 – 5520mm
Max Acceleration: 50m/s²
The linear motor has no other mechanical transmission parts except the guide rail and slider, which greatly reduces energy consumption and enhances the reliability and stability of product operation.
Theoretically, the stroke of linear motor is not limited, and the long stroke almost has no effect on its performance.
Speed can be very fast, because there is no centrifugal force constraints, ordinary materials can achieve higher speeds. There is no mechanical contact during movement, so the moving part is almost silent.
The maintenance is very simple, Because the main components stator and mover have no mechanical contact, it is very good to reduce the wear of internal accessories, so the linear motor almost does not need maintenance, just add grease from our preset oil hole regularly.
We have optimized the structural design of the LNP2 series linear motor, the rigidity of the motor has been improved, and it can bear a larger load, can be used as a beam.